The Healthcare and Life Sciences sector is receiving an unprecedented spotlight in the region, given its critical role in improving people's lives. With regulatory changes, heavy investment and new technologies, companies in this sector are advancing at an accelerated pace. Given this context, this webinar explores the opportunities and challenges, as well as the importance of talent for a sustainable health-care system. 
Register now to watch the webinar recording:
IMPORTANT: By submitting your email address and any other personal information to this website, you consent to such information being collected, held, used and disclosed in accordance with our PRIVACY POLICY and our website TERMS AND CONDITIONS.
Our Guest Speakers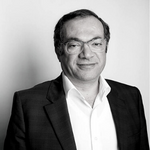 Ashraf Allam
CEO - Pharmaceutical Investment Company at the Public Investment Fund
Ashraf Allam has 30+ years of experience in the pharmaceutical, healthcare and biotechnological industries and was recently appointed the CEO of The Public Investment Fund (Saudi Arabia's sovereign wealth fund and one of the largest sovereign wealth funds in the world). Previously, he served as the Regional VP - MENA & Turkey Region at Mundipharma since August 2013. Allam holds an EMBA from INSEAD University in France.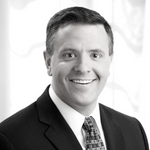 Brandon Rowberry
CEO Digital Healthcare - Aster DM Healthcare 
Brandon Rowberry has led the creation, investment, launch and growth of dozens of businesses over his career. Under Rowberry's leadership, the Aster DM Healthcare business will integrate digital transformation, technology and innovation as core pillars to deliver enhanced patient centric services and enable wider access. He currently serves as an Advisor and Board member of a number of companies and Private Equity Firms focused on improving people's lives around the world.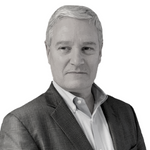 Jeffrey Kemprecos
Director of Governmental Affairs and Public Policy - GSK
Jeffrey Kemprecos leads GSK's policy advocacy across a wide range of health and pharmaceutical industrial issues. The scope of this work includes healthcare reform, intellectual property and trade-related issues, access to innovative medicines and vaccines, and regulatory harmonization. He has worked in the innovative biopharmaceutical industry across Eastern Europe, Middle East, Africa, Latin America and Asia/Pacific regions for almost 30 years, leading government affairs, public policy, communications and market access teams responsible for up to 140 countries.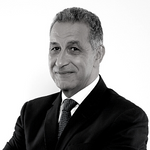 Hassan Herrou
General Manager, Middle East & Africa - CSL Behring
In his current role as GM at CSL Behring, Herrou is responsible for developing the organization and ensuring continued growth of business in Middle East and Africa region. He brings a wealth of commercial and lead expertise not only in the MEA region but also other parts of Eastern and Central Intercontinental (ECI). His experience scope extends operationally to brand, generics, general medicines, niche markets. Herrou holds a PhD in Pharmacy, a master's degree from Ecole Supérieure de Commerce de Tours as well as a Master's in Pharmaceutical Marketing.     
Our Healthcare & Life Sciences Middle East Recruitment Team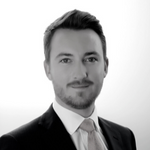 Andy Georgeson, Senior Manager
Andy has 7+ years of recruitment experience and specialises in the recruitment of senior positions across the UAE and Northern Gulf, whilst managing the team responsible for Healthcare, Pharmaceutical and Medical Device clients across the UAE and Northern Gulf. He graduated in the UK with a Bachelor of Science (Hons) degree in Psychology, specialising in Work and Organisation Psychology.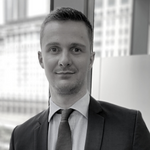 Valentin Demande, Business Manager
Valentin is responsible for Healthcare recruitment in Saudi Arabia. Prior to this, Valentin was managing the Sub-Sahara Africa market. Prior to his recruitment career, he worked in Project Management with Procter & Gamble. He speaks fluent Spanish, English and French, and graduated with a Bachelor's in Business Management, as student athlete, from Georgia Southwestern State University in the U.S.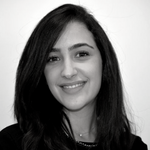 Zeineb Daghfous, Senior Consultant
Zeineb is responsible for all Commercial and Technical positions within the Healthcare and Life Science sectors across the UAE and Northern Gulf. She is a qualified and experienced Biochemical Engineer with over five years of work experience in Healthcare. Prior to recruitment, Zeineb worked at a consulting company, supporting Life Sciences companies.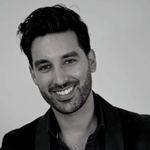 Taher Toumi, Senior Consultant
Taher is a tri-lingual Tunisian national with 8+ years of work experience within the Life Sciences sector, in both the pharma industry as a consultant & recruitment. Taher holds a Chemical Engineering degree and a Research & Development Master's degree from Paul Sabatier University.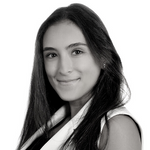 Lara Haidous, Associate Consultant 
Lara is responsible for all placing junior-mid level Healthcare roles (Hospitals, Laboratories, Clinics) in UAE & Northern Gulf. She is a licensed Dietician with hospital experience.