In February 2020, Michael Page Finance co-sponsored FP&A's Dubai Board seminar where finance professionals from the region's leading companies gathered to discuss how to build winning FP&A teams. As one of the Middle East's leading recruitment companies, many businesses have enlisted our services to hire finance professionals including FP&A roles. So, in this article, we will break down what the role of the FP&A professional is, and the key attributes you should be seeking when hiring talent for your FP&A team.
What does your organization's FP&A team do?
Financial Planning and Analysis (FP&A) is a function within a company's finance organisation, directly responsible for analysing a company's commercial and financial information, which ultimately is used to impact and influence strategic decision making.
A strong responsibility in the business involving budgeting and forecasting; decision-making, working on special projects; and demonstrating the ability to directly impact a company's share price; an FP&A professional is expected to have certain attributes to achieve and perfect an organisation's success: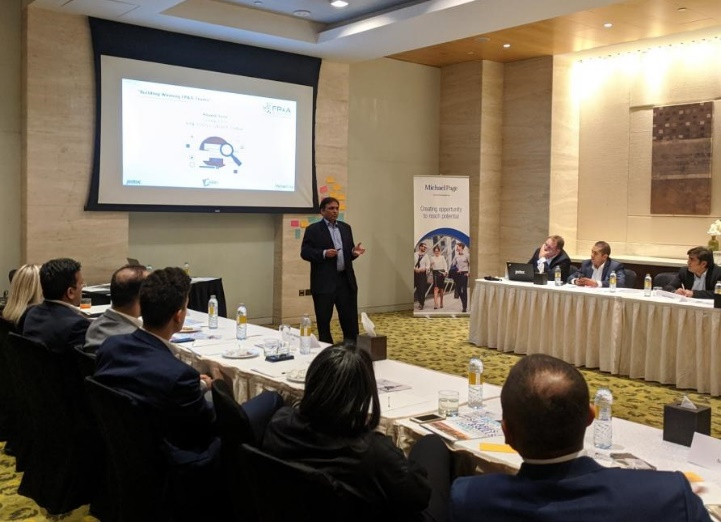 6 key attributes your FP&A team should demonstrate:
1. A highly analytical mindset: Good Microsoft Excel skills; demonstrating creativity in analysing data collected and developing models to solve a business problem are all basic attributes of a FP&A professional
2. Curious mindset: One of the most important skills of an FP&A professional is demonstrating intellectual curiosity. The idea is to ask the next question, look beyond the obvious and be willing to learn new things, new tools and technologies
3. Communication skills: With the rapid advancement of technology, the basic task of day-to-day data crunching has been eliminated from a FP&A professional's role and is now leaning more towards communicating and building closer working relationships with business leaders. David Axson, Managing Director of CFO and enterprise value at Accenture said, "They are moving away from mastery of data collection to mastery of communication".
4. Tech-savvy: While Excel still is the application that needs to be used, other FP&A applications have been put into place that automate low-value functions, create a direct pipeline to the business and offer the analytics capabilities FP&A needs. Thus, FP&A talent should be comfortable dealing with advanced technologies.
5. Creativity: A paramount skill needed in every FP&A professional's armory. Creativity is required in every aspect of this job role. To be able to think out of the box in analysing, planning, forecasting & reporting are all important to make wise business decisions.
6. Big Data: Knowledge and interpretation of Big Data over time has become an essential skill in sourcing FP&A talent. They are expected to have the skillset of communicating with IT or data scientists, understand the underlying architecture of how data is stored and staged, and come up with forecast results to help leaders make better business decisions.
FP&A's role to oversee an array of financial affairs, including financial statements, capital expenditures, income, expenses and investments makes it important for them to also have leadership skills and the ability to think about the big picture.
Learn more about the Michael Page Finance team and the kind of roles we recruit across the Middle East. If you're looking for the latest addition to your FP&A team, please get in touch by submitting this job spec form.
Get in touch
If you are an employer and would like to talk to us about your current recruitment needs, or learn about the salary benchmarks and skills in demand, then please fill in the form below, and one of our consultants will call you back.
UAE Salary Guide & Hiring Insights 2022
Offering employers job market trends-to-watch aimed at informing talent acquisition and retention.
Download now
Advertise your job with Reach Talent
Hire talent with niche skills.
Learn more