This guide is developed as a reference for hiring managers and UAE National talent to make informed employment decisions. The guide includes: 
Outlook of job applicants on remote working, mental health and upskilling 
Salary benchmarks across 8 disciplines/sectors
Disciplines covered in this guide: 
Finance and Accounting 
Human Resources 
Legal 
Marketing
Office Support
Procurement and Supply Chain 
Property & Construction 
Technology 
The public and private sectors in the UAE must work together to support young Emirati talent kickstart their careers, through schemes such as internships, graduate programs, training and mentorships. At Michael Page, we have a strong, active network of UAE National professionals as well as the understanding of the complexities of UAE National hiring and are here to support your recruitment needs.
Samantha Wright, Managing Consultant – Emiratisation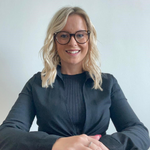 Download the guide by submitting the below form:
IMPORTANT: By submitting your email address and any other personal information to this website, you consent to such information being collected, held, used and disclosed in accordance with our PRIVACY POLICY and our website TERMS AND CONDITIONS.