A team that's diverse
At PageGroup we know that a diverse team brings different perspectives and insight to our business, generating creativity, problem-solving and sustainability that wouldn't otherwise be possible.
Our inclusive culture creates opportunities for everyone. We recognise and appreciate that every individual is different and we want to make sure our people are comfortable bringing their true selves to work. It includes a broad range of activities, networks and memberships.
Different initiatives like [email protected], [email protected], [email protected], [email protected], [email protected], [email protected] and [email protected] represent the six dimensions of our global diversity promise: 

Women succeed at work 
[email protected]
aims to improve our gender balance at all levels across our business. Activity and initiatives include: 
Introducing our global mentoring programme
Launching our [email protected] global "Yammer" network
Carrying out policy reviews
Regularly sharing case studies/role model stories
Annual global campaign to celebrate 'International Women's Day' profiling our successful and inspiring women globally, as well as inviting guest speakers to share best practices on gender parity initiatives
Running #IAmRemarkable workshops an initiative by Google, aimed at empowering women and other underrepresented groups to celebrate their achievements in the workplace and beyond. 
Partnering with Ellevate Women's Network and The Women Xchange to run career skills seminars for their members including female professionals across multiple industries
Internal and external profiling of our female colleagues via A Woman's Journey series:
A Woman's Journey profiles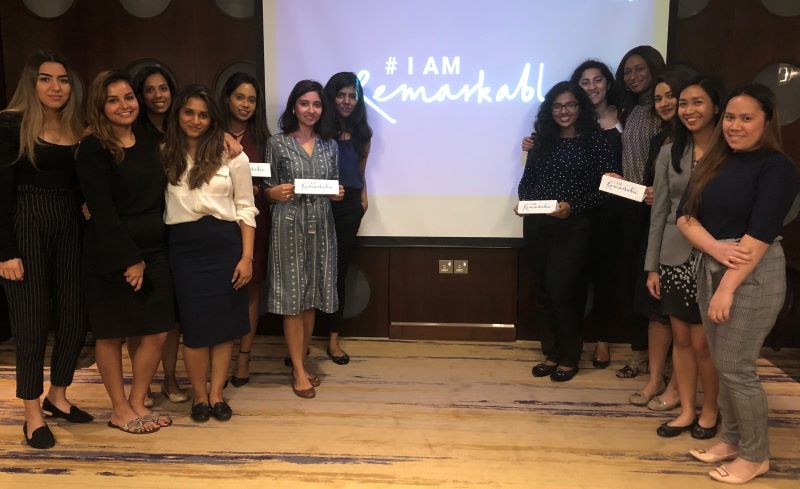 ---
Disability doesn't hold you back
[email protected] to demonstrate our commitment to disability and removing all barriers: physical, technological and attitudinal. It allows us to effectively communicate with all employees, clients and candidates so that necessary adjustments can be made for anyone with a disability and everyone has the opportunity to reach their potential.
Regular sharing of stories from employees whose lives are affected by disability 
Created [email protected] Yammer network
Appointed senior sponsors
Regular hints and tips to improve general health and wellbeing
Run annual global [email protected] campaigns for World Mental Health Day including initiatives like the introduction of plants in the office, supporting Enable UAE, workshops for employees on stress relief
Facilitated 'Job Readiness Workshops' at Integreat Center for Special Needs, Dubai
Received the Champion of Inclusion Award by Integreat Center for Special Needs for promoting young adults of determination in the UAE
Raised donations for Al Noor Training Centre for Persons with Disabilities
Run several mental wellbeing webinars on managing the impact of COVID-19 on anxiety and productivity, for the benefit of our employees