Following on from the World Health Organization declaring Covid-19 as a pandemic, the UAE authorities have taken strict measures in order to minimize the spread of the virus and to maintain the health and wellbeing of its citizens and residents. These measures include the temporary suspension of all types of visas, as well as a restriction on UAE residents, barring their return into the UAE.
The Michael Page team hosted a webinar on Wednesday, 1 April 2020 in partnership with DWF (Middle East) LLP, where the employment law firm's Thenji Moyo and Ali Al-Assaad addressed the impact of visa restrictions on residents within and outside the UAE, Tawajudi for residents, transfer of visas, visas upon arrival, visa renewals, new job offers and contracts, and more. The webinar also featured a live Q&A session.
We hosted a follow-up webinar on Wednesday, 15 April 2020 once again in partnership with DWF's Employment team to provide further updates in relation to UAE visa restrictions, new job offers and contracts, repatriation of expats and the ability of employees to return to their home country to take annual leave/unpaid leave on humanitarian grounds. Register to view the full recording.
Register now to watch the webinar recordings: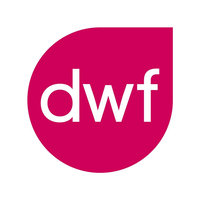 Webinar Moderator:
JON EDE
Regional Director, Michael Page Middle East

With over 16 years in specialist international recruitment, Jon is an expert in global retained search through to specialist regional campaigns. Jon's expertise lies in senior/executive level recruitment across most industries/sectors, having partnered with a broad spectrum of FTSE 100 & FTSE 250 organizations. Jon heads up Key Accounts for the Middle East, and also manages a team recruiting for the following divisions – Sales, Marketing, Digital, Retail, Human Resources, Legal, Property & Construction, Oil & Gas, Technology & Strategy.
Webinar Speakers:
THENJI MOYO
Director & Co-Head of Employment, DWF (Middle East) LLP

Thenji Moyo is a UK trained and qualified specialist Employment Legal Director advising on all UAE and DIFC employment law. She is ranked in Chambers and Partners and as "Associate to Watch". Thenji has extensive experience working in employment law advising blue chip, multinational, regional, local and private clients from all industry sectors. She advises on complex employment issues, which include global mobility of employees, cross-jurisdictional matters including temporary assignment, secondment, cross border engagement.
ALI AL-ASSAAD
Senior Associate - Employment, DWF (Middle East) LLP

Ali has over 7 years of experience in advising on employment matters. During his practice, he has advised and represented a considerable number of clients in employment disputes. As a result of his clients being a combination of employers and employees, Ali can tackle employment laws and disputes from a very reasonable and goal oriented standpoint, ensuring the ultimate possible positive outcome.

For any further information on this webinar or a confidential discussion on recruitment, please get in touch with us.